Cary was President & CEO of Restaurant.com, an online advertising platform for restaurants and an eCommerce driven savings platform for consumers. Cary grew Restaurant.com from 0-18,0000 participating merchants. Cary was Ernst & Young's Midwest Entrepreneur of the Year in the Technology category and an American Business Awards' finalist for Executive of the Year.
Meet John, the digital transformation expert who's been at the forefront of media, marketing, and tech startups for over two decades. With a passion for innovation and a track record of success, John has left an indelible mark on the marketing technology space, and his contributions have earned him multiple awards and recognitions throughout his career.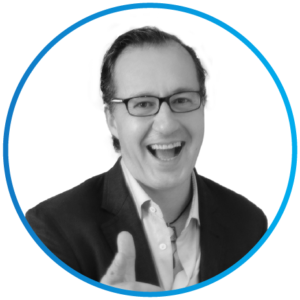 Meet Luis, a creative powerhouse with over 20 years of experience as the Head Coach of his own agency. With a sharp strategic mind and a passion for social communication, Luis has worked with a range of clients, from government campaigns and political candidacies to national and international brands.
Founder and CEO Quant Biomarkers I Advisory Board I Transforming Healtcare with new technologies I Healthy LongevityI INSEAD
President | Construction Industry Leader | Advisory Board Member
US Telecommunications Leader | Acquisition General Manager | Managing Partner & Vice President | IBM Industry Academy Member | Board Member, Profitology